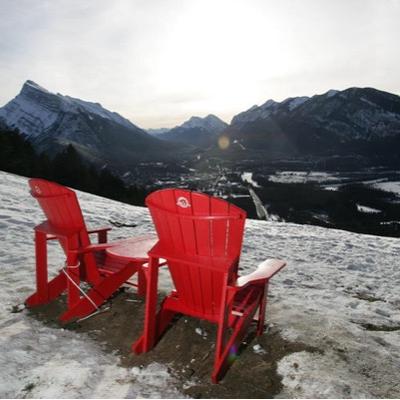 SKI BANFF CANADA.COM
Welcome to the Canadian Rockies

SKI BANFF- LAKE LOUISE

Home to the world's finest ski resorts; immerse yourself in Banff's breathtaking scenery and magical runs. Famous for our light, dry powder snow, Banff /Lake Louise offers an unforgettable ski experience. Ski Banff Canada assembles a complete guide featuring Banff/ Lake Louise Ski Travel, Banff Vacation rentals and lodging directory services, Banff / Lake Louise Ski vacations and Ski packages. We have one of the best selections of Banff Shuttles, Banff Lake Louise Airport Shuttles, Banff Lake Louise Ski Tours & Packages, Private Airport Shuttle's to Banff, Lake Louise, and Banff Sunshine Village.

Sunshine Village Ski Resort: Skiing and boarding for all levels on 3 mountains. Sunshine boasts the biggest snowpacks and one of the longest ski seasons in Canada (open to the long weekend in May).

Lake Louise: Canada's 2nd largest ski area. The panoramic views astound thousands of visitors annually and have resulted in a gold medal rating in Scenery, Terrain, Challenge and Value by the readers of Ski Magazine

RESORT WEBCAMS

Banff Airport Shuttle

Lake Louise Shuttle

Calgary Airport shuttle service to :

The Banff Airport Express Shuttle is our choice for all your transportation needs

The perfect Service for Families and Groups. Banff Private Shuttle Service. No waiting for Hours with our Service. Our Private Banff Private Shuttle is a reliable, cost effective and convenient way to travel between the Calgary International Airport to Banff, Lake Louise, Golden B.C and Kicking Horse Mountian Resort No waiting for Hours with this Service. When arriving at the Calgary Airport you are met by your Driver at your arrival Gate with a personalized sign and taken directly to your vehicle for immediate departure to your destination... Our Private Banff Express Shuttle to Banff does not have a set schedule due to unknown factors such as flight delays, customs and immigration delays or lost luggage. With our Banff Express Shuttle service you will not be left behind. We monitor all incoming flights, so if your flight arrives early, or late, there will be a driver waiting to meet you.

There are no hidden Fees with the Banff Shuttle what you see is what you pay
Best of Banff:
Breakfast:
Melissa's (403) 762-5511 • 218 Lynx St. • Menus: Breakfast Lunch Dinner
The best Eggs in town. Breakfast served 'till 4 pm. This is the Place for Breakfast our Staff loves it 5 out of 5
Best Lunch and Dinner
Ticino
762-3848 • 415 Banff Ave. •
Menu
Excellent Swiss-Italian dining! The Banff bartender's choice
Maple Leaf
(403) 760-7680 • 137 Banff Ave. •
Menu
From Alberta beef & game to coastal seafood.
Bumper's Beef
(403) 762-2622 • 603 Banff Ave. •
Menu
Alberta beef & ribs in a casual log cabin atmosphere
The Eddie Burger + Bar
762-2230 • 137 Banff Ave.
Kid friendly and tasty burgers at this small eatery
Thailand

- Pad Thai
762-4911 • 110 Banff Ave. •
Menu
popular with the locals..Clock Tower Mall
El Toro
762-2520 • 429 Banff Ave. •
Menu
In a word... Excellent!
Best Pub
Wild Bills
762-0333 • 201 Banff Ave.
Usually Country but sometimes Big Ticket Shows
Pump & Tap 760-6610 • 215 Banff Ave.
A bit o' Britain downstairs in Sundance Mall
St. James's Gate
762-9355 • 207 Wolf St.
23 different beers on tap from all over the world, plus 31 Scotches
Rose & Crown
(403) 762-2121 • 202 Banff Ave.
Large traditional style pub with nightly live music!